How would you feel if we told you that the presentation design could be done in just a few minutes?
Even if you use templates for presentations, such as templates for PowerPoint, or presentation constructors, you know how difficult it is to make an accelerated design.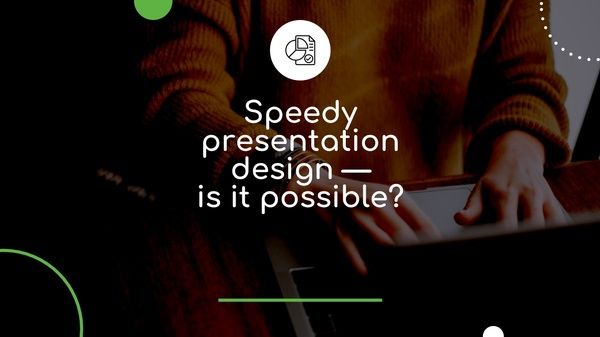 What do you think about this pitch deck rule: 80% of the time is devoted to the meaning and 20% to the design? Our team set out to make this rule a reality.
Now there are a lot of ready-made templates that facilitate the process of working on slides. The next step in the evolution of the service is to create a custom presentation based on hundreds or even thousands of professional templates. This is precisely what our AI assistant does.
So, how to make a presentation quickly?
1. Outline the main idea you want your listeners to remember.
2. Open PowerPoint or Google Slides and write a plan: one slide – one point in the plan.
3. Fill the slides with text and illustrations if you need them.
4. Download a draft.
5. Open Wonderslide, and upload the draft.
6. Choose a color, a style, a font, and in a few seconds you'll have several design versions to choose from.
7. Download the finished editable file!
It took our team two years to train a neural network in presentation design. And training is ongoing!
Try the free AI presentation design assistant and share your impressions.