How to make a slide with contacts so that everyone will immediately remember it? Some ignore even this and write only their name and email on the slide. This usually does not bring results.
Making an unforgettable slide with contacts is an important part of any presentation.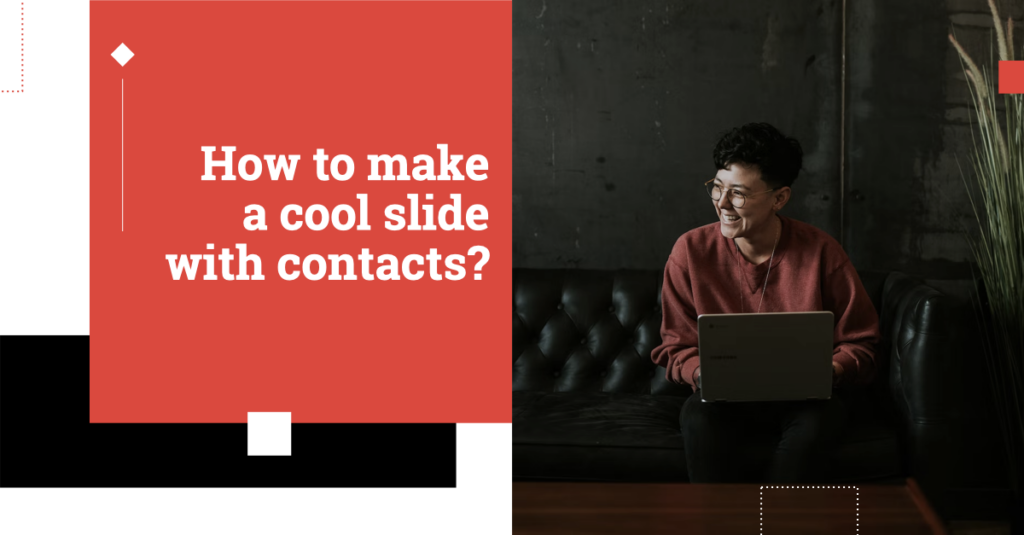 The purpose of this slide is to show the audience how to contact you. With this slide, you can divide contact response by source. For example, give one email at one presentation and another at another presentation. It's a kind of A/B testing.
Use an eye-catching design and make sure it's easy to read. Include all the necessary information.
Now, here are some tips to help you create a contact slide that will make a lasting impression.
The photo or other visual must-have. But you can't just "throw" a photo on the slide. Put the picture in a circle or shape you use on different slides.
Make the name bigger and highlight it.
Bring up the important channels of communication above. Which is more important – phone, email, or office address?
If there is an address, add a map with the name of the city, neighborhood, and local landmarks.
Add a QR code or social media links so a person can contact you quickly.
Use an original title, instead of "Contact me" try "Let's chat" or "Waiting for your projects". Use humor. If you can, add a funny or memorable quote or joke that relates to the contact. This will help people remember the contact and make your presentation more enjoyable.
Following these tips will help you create a slide with contacts that everyone will remember.
When you need to design a presentation very quickly, use Wonderlide.