Renat Abyasov, CEO of Wonderslide.

Today, I'm excited to share some news about the future of our company that marks a major step for us — a move from being a startup in beta to officially releasing our product to the world.
On July 18th, Wonderslide will be launching on ProductHunt. We're about to go live!
How It Started. A Little Big Dream
Years ago, instead of reading a book to my daughter, I found myself creating slides for meetings and conferences. "There must be a way to automate this routine," I thought. We had little more than a dream when we were just starting — a dream to stop wasting precious time on presentations.
Behind the scenes, our journey has been a whirlwind of emotions, late nights, and tireless dedication to bring you a product that, hopefully, surpasses all expectations. As a small but passionate team, we've encountered numerous obstacles along the way. But overcoming them was undoubtedly a team effort. And now, after many countless iterations, we're finally ready to reveal our game-changing AI designer to the world.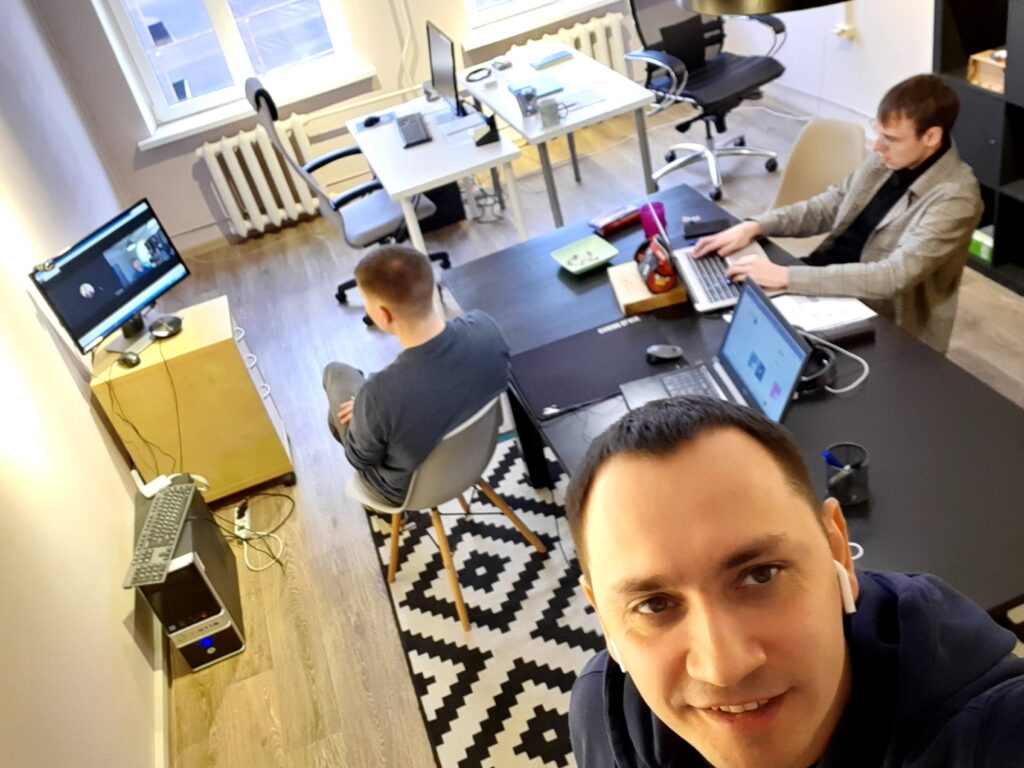 How It's Going. 17,000+ Presentations — and Many More to Come
Traditional software like PowerPoint or Google Slides can be thought of as a giant box of tools tailored for experienced presentation design professionals. They are versatile and customizable, but require a lot of manual effort and skills.
We set out to build a product that would revolutionize the presentation design process and automate the entire process for people who are not PowerPoint wizards but need to create slides on a regular basis — from sales managers, HR managers, and marketers to teachers, professors, and students. With Wonderslide, they can focus on the core of their presentation and other important tasks. Neural networks trained by our data scientists take care of 90% of the design routine, including:
⬜ Choosing a design layout for each slide;
🖼 Choosing images and icons that match the theme of your presentation;
🔤 Combining fonts that work well together;
🧠 Understanding and optimizing text for the presentation purposes;
👨‍🎨 Placing all visual and text blocks in the layout according to the principles of the golden ratio.
To date, users have created 17,000 presentations with our AI designer, and their feedback and trust have all played an instrumental role in our growth. There is no better time to take the next step.
What's Next: Exciting Plans and the Launch Party 🎉
While we are already making waves out there in beta, our team has exciting plans for the future. We are actively working on training algorithms to create impressive graphs and charts from users' data and adding collaboration features to make it easier for teams to work together in one place.
Now, we invite you along to celebrate this momentous occasion. A launch is, after all, a party — and a party is nothing without guests. Join us on our journey to the official release in July 2023.
Together, let's create a world where everyone can dazzle their audiences with fast and stunning presentations!